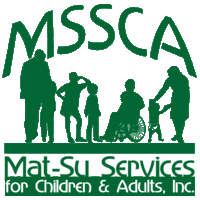 Look at ME!
907-352-1229
gwen.teutsch@mssca.org
1225 W. Spruce Avenue
Wasilla, Alaska 99654
www.mssca.org
Welcome to the "Look at ME!" Program online. We hope you enjoy this opportunity to track your child's development. At the end of the questionnaire there are areas for additional comments, we hope that you will make note of any questions or concerns. If you need assistance please call Gwen at 352-1229.